William Lindsey 383
Born: 5 June 1747, Bridgewater, Plymouth County, Massachusetts 383
Baptized: 13 September 1747, West Bridgewater, Plymouth County, Massachusetts
Marriage: Hannah Leadbetter in 1774 in Bridgewater, Plymouth County, Massachusetts 814
Died: 22 March 1831, Leeds, Androscoggin County, Maine at age 83 249
Buried: After 22 March 1831, Leeds, Androscoggin County, Maine at Dead River (Knapp) Cemetery (formerly Riverside Cemetery) 815


William, who was probably named after his maternal grandfather, makes his appearance in a Bristol County deed dated 24 March 1773 in which Uncle James Gillmore Lindsey heirs to William "one half" of his homestead that lies partly in Bridgewater but chiefly in Easton as an absolute estate of inheritance in fee simple. Having no children of his own, Uncle Lindsey probably thought of the eldest son of his brother as one of his own. There is little doubt that this transfer of property was to assist his nephew in getting his start in the world, as William planned to marry Hannah Leadbetter the following year.

Shortly after his marriage in 1774, William was called out to serve his country in the Revolutionary War. The History of Easton, Massachusetts provides a lively account of the town's involvement.

In the year 1775, the towns of Massachusetts were urged to have men ready for battle with the British at a moments notice. In response, the town of Easton held a meeting of the inhabitants on 3 April 1775 and voted to raise fifty minutemen in preparation for attack by the enemy.

Fifteen days later, on the night of 18 April 1775, eight hundred British troops crossed Boston waters and began their march by land to Concord. The patriots spread the alarm to neighboring towns. The following midday, a "galloping horseman came dashing through the town of Easton", bringing to the people "the startling intelligence that the Middlesex farmers had fired the first shot for Independence!"

Later that day, "the company commanded by Captain Abiel Mitchell was seen marching to the stirring music of fife and drum along the old Stoughton turnpike." William Lindsey was part of Capt. Abial Mitchell's Muster Roll responding to the above alarm.

On 7 December 1775, the British seized Newport, Rhode Island where there was "no adequate resistance". William served in Captain Randall's company, in Col. George Williams's regiment that was called out in response to these threats until the end of December. For three years there were continual alarms requiring Rhode Island service.

During the winter of 1777-1778, the town of Easton received word of the terrible hardships experienced by the patriots under the command of Washington at Valley Forge where there were insufficient food supplies and a lack of clothing and footwear. In 1778, William Lindsey formed part of the Committee of Correspondence and Inspection, which was mindful of its Easton soldiers at Valley Forge and provided them with shirts, shoes, and stockings.

By the year 1780, the dangers of occupied Rhode Island by the British still existed. On July 27th, a group of militia from Easton was summoned to aid the French in driving away a rumored 8,000 British men. When the company arrived, however, the British had sailed away, so the militia was dismissed. Much to everyone's alarm, the British returned and everyone was immediately called back, including two more Easton companies, one of them being under the command of Captain Seth Pratt. William's name appears on this militia list, the company having enlisted on 2 August 1780. Though the British were present, it soon became evident that no attack was to be made. Approximately a week later, the militia marched home "covered with dust but not with glory". This Rhode Island expedition became known as the Tiverton Alarm.

Shortly after the Revolutionary War, William and his family settled in Livermore (now Leeds), Maine. It was in 1774 that Samuel Livermore, Esq. was granted land in Kennebec County, Maine. He employed proprietors to assist him in allotting the land lying between the Androscoggin and Dead Rivers. These lots consisted of 100 acres each. William was likely the first of his family to be allotted a piece of this land. According to an 1812 land dispute, his lot was probably no. 54 or 55.

William settled his lot in Livermore on or before the year 1785 and appears in the first U.S. census of 1790 in the town. At the same time, his mother and younger brother James appear on the 1790 U.S. census living in Easton, Massachusetts.

In a Bristol County deed dated 18 March 1788, William sells the Lindsey homestead in Easton consisting of at least 31 acres and which formerly belonged to his uncle to Mr. Barnabus Dunbar, yeoman, of Bridgewater for 113 pounds. The selling of this property is further evidence of his Easton departure.

William had a large family of children. All but one lived to adulthood. The first five children were born in Easton, the remaining six in Leeds. There is much speculation of what became of William's mother, Elizabeth. The History of Leeds tells us that William's brother Thomas Jr. remained in Bridgewater to care for his mother until her decease on or before 1797. However, there is a Mrs. Elizabeth Lindsey residing with William in Leeds who dies in August of 1802 on an old record of family births and deaths. Perhaps the author confused William's daughter Betsey who was born in 1793 and died in 1796 with Elizabeth.

Both William and his wife are buried at Dead River Cemetery in Leeds. The gravestone of his wife has since been destroyed. A flag waves proudly next to the grave of William in recognition of his service to country.




Events
• He served in the military during the Revolutionary War in Capt. Pratt's Co., Capt. Randell's Co., 12th Mass. Mil. in Bridgewater, Plymouth County, Massachusetts. He enlisted Aug. 2 1780 and was discharged Aug. 10, 1780 (service 8 days). His company marched to Tiverton, Rhode Island on an alarm.
• He worked as a farmer.
• He appeared on the census in 1790 in Leeds, Androscoggin County, Maine.
• He appeared on the census in 1810 in Leeds, Androscoggin County, Maine.
• He appeared on the census in 1820 in Leeds, Androscoggin County, Maine.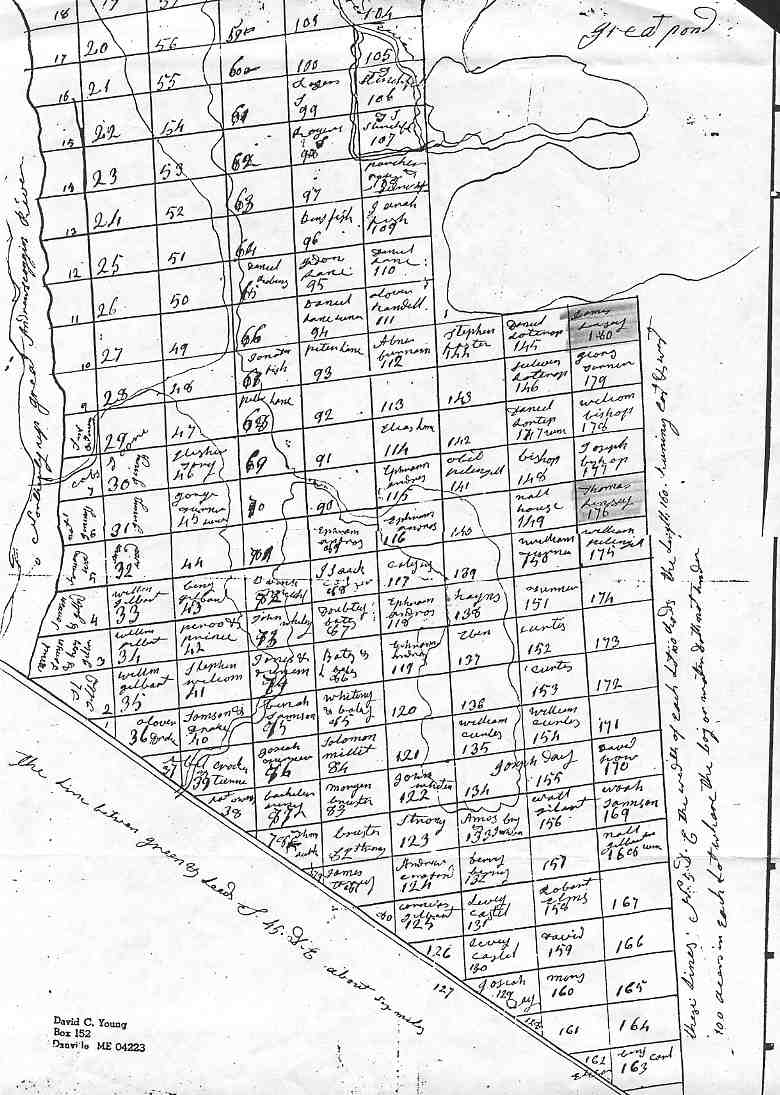 • He owned property in Leeds, Androscoggin County, Maine.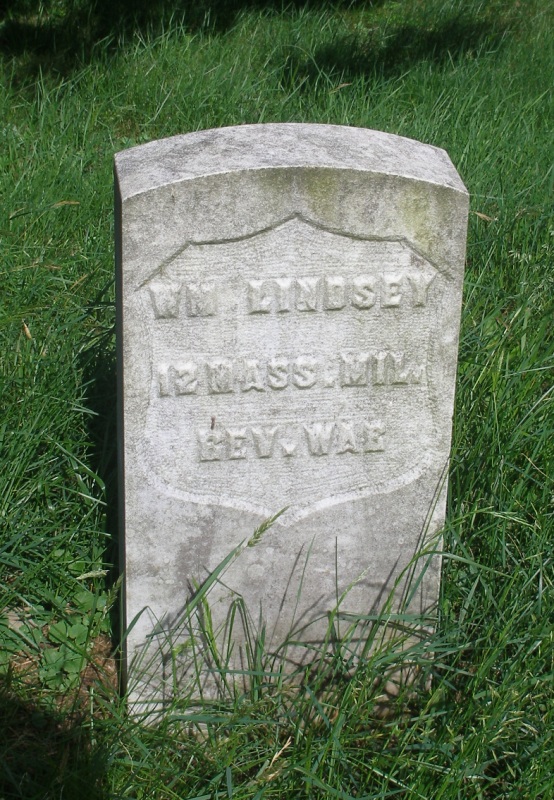 • He was buried at Dead River Cemetery in Leeds, Androscoggin County, Maine.

William married Hannah Leadbetter, daughter of Increase Leadbetter and Katherine Babcock, in 1774 in Bridgewater, Plymouth County, Massachusetts.814 (Hannah Leadbetter was born 6 November 1752 in Stoughton, Norfolk County, Massachusetts,816 died 7 May 1831 in Leeds, Androscoggin County, Maine 816 and was buried after 7 May 1831 in Leeds, Androscoggin County, Maine at Dead River (Knapp) Cemetery (formerly Riverside Cemetery) 816.)