Clarence Russell Lindsey 6668
Born: 29 September 1887, Washington, Washington County, Iowa 6669
Died: 22 August 1954, Memphis, Shelby County, Tennessee at age 66 6670
Buried: 24 August 1954, Memphis, Shelby County, Tennessee at Elmwood Cemetery 6670

Cause of his death was heart attack due to heart disease.


Events
• He appeared on the census in 1900 in Sumner County, Kansas. He lived in the household of his parents. Currently Harvey County, Kansas?
• He served in the military during World War I and World War II. He was 2nd Lieutenant, U.S. Army.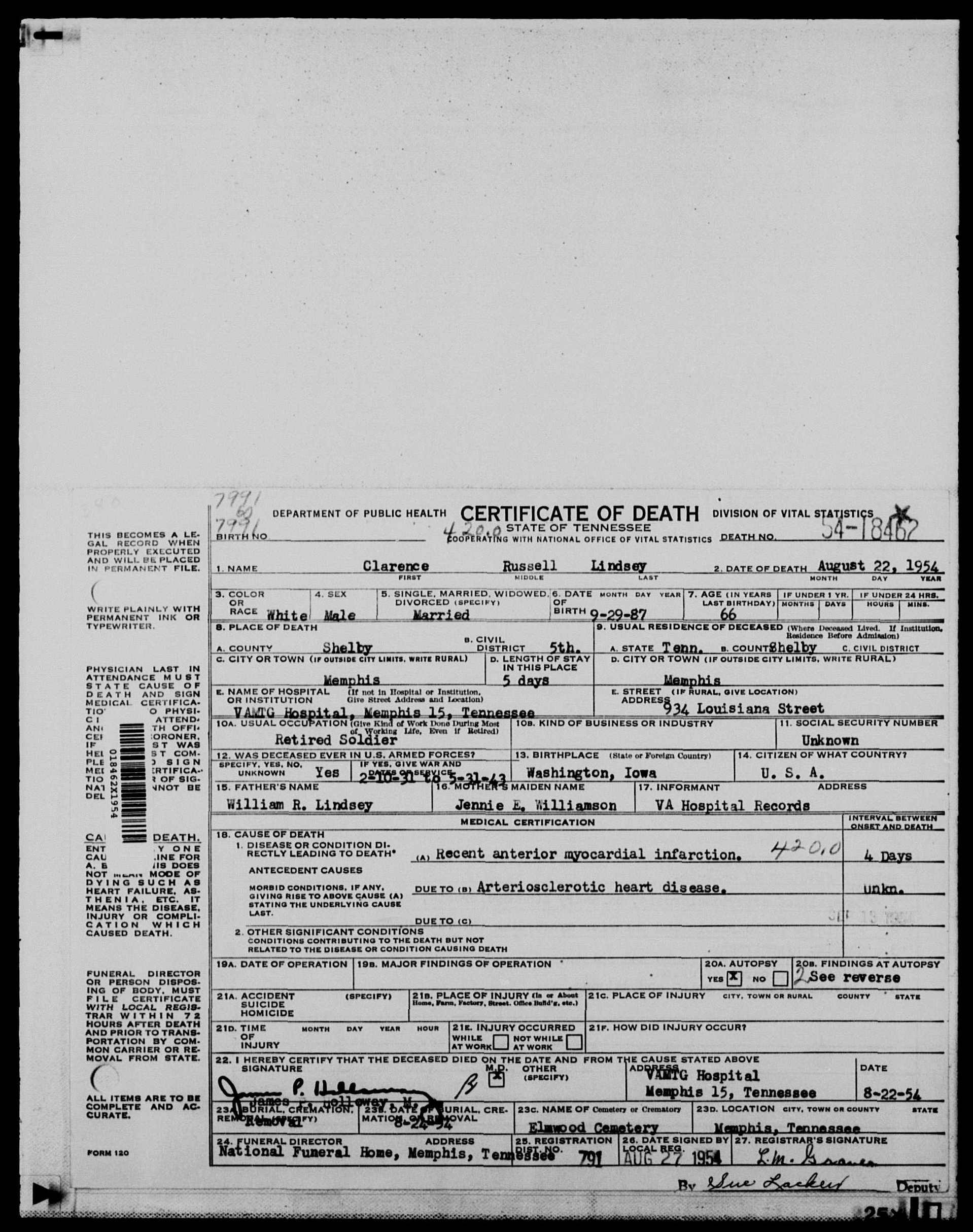 • He was buried at Elmwood Cemetery in Memphis, Shelby County, Tennessee.